Add to bookmark
A date at the theatre is quite a show…
Performing arts are an integral part of the city of Troyes and the communes of Troyes Champagne Métropole. In several halls, built at different historical times, theatre, dance, music, and any form of performing arts are featured.
Places full of stories and rich in history…
The Madeleine's theatre, built under the name of the « Comedy » replaced the first one, destroyed in a fire. It has undergone many renovations, and with its Italian style, it is still decorated with a red and gold seal.
A few meters away, the Champagne theatre was built where a wooden circus had caught fire in 1892. Rebuilt in 1905, it has only become a real theatre in 1978, three years after being classified as a historical monument.
20 years ago, a brand new theatre opened its doors, the Espace Gérard Philippe in Saint-André-les-Vergers. It was designed to offer a great communication between the public and the artists.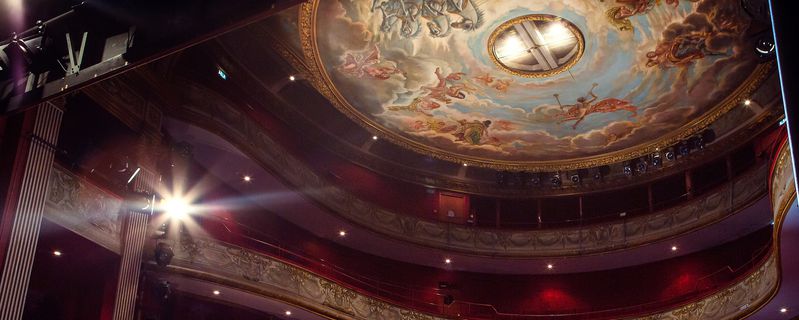 Emotions guaranteed!
Each of these stages offers diverse programmes, from symphonic orchestra to resolutely modern theatre, from popular humorists to contemporary dance. The plurality of featured artists gives birth to, or amplifies, passions.
Mainly at the end of June, theatres contribute to these living passions by hosting the shows of the performing arts schools of the city. To make it short, just go, laugh, cry, dream, think, but most of all live the theatres of the city of Troyes.
Little bonus… for free! When you come visit, ask us for details about the frequent outdoor theatres mostly organized in the city of Troyes and in Sainte-Savine.
Publié le 25 May 2020 par Jeanne