Add to bookmark
The « Toutourisme »
A brand new sympathetic, original and never seen before concept – but also a timeless concept as it was created to last forever… Since July 4, 2007, right at the beginning of the holidays, Troyes La Champagne Tourism launched the FIRST « Office du Toutourisme » of France. (A « toutou » meaning a doggy, this is a Tourist Office welcoming our friends the dogs!)
This concept is dedicated to pets owners, and more especially dogs owners.
Are you the happy owner of a « Toutou » ?… Then the « Office du Toutourisme » is waiting for you!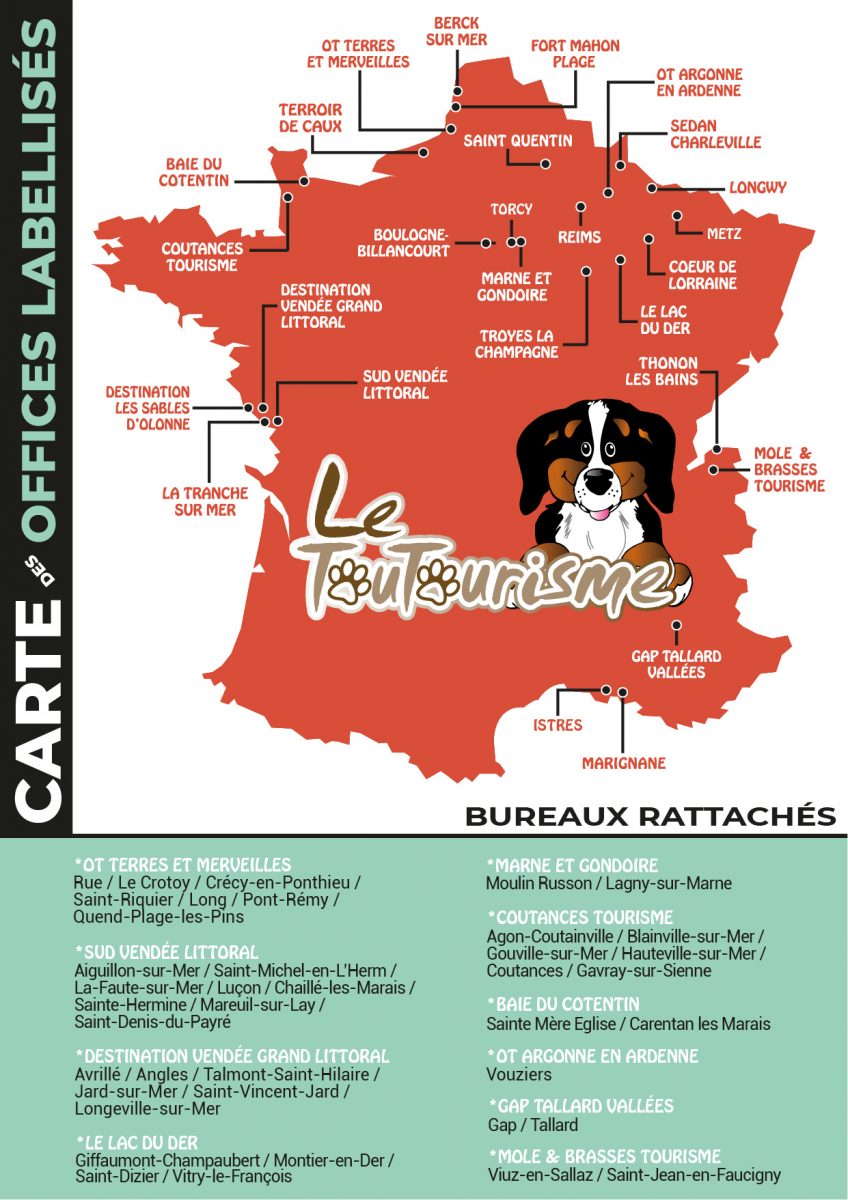 You are guaranteed to be welcome greatly in Troyes La Champagne Tourism building (a « Toutou Bar » is available for your four-legged friend), but also to get the best information on all the possibilities offered in the city for our friends, the « toutou-rists ».
The Troyes Toutourisme Guide will be given to you with some Toutou presents.
The Office du Toutourisme is also a way to raise awareness towards a better cohabitation between tourists and locals, especially on cleanliness matters.

This concept has gradually been extended to other Tourist Offices in France, and now forms a national unique and friendly network.