Add to bookmark
Are you looking for good deals while shopping? Do you want to find designer clothes and luxury items sold at unbeatable prices even out of the sales period? Find out now about 7 good reasons to go shopping in Troyes!
200 factory outlet stores in Troyes
Factory outlet stores were created in Troyes in order to sell out the last items of a series for textile and clothing manufacturers. Nowadays, these manufacturers' shops have become a real touristic attraction welcoming nearly 4 million visitors a year. With nearly 200 outlet stores spread out in several shopping centres, Troyes is the city with the highest concentration of factory outlet stores. It has become THE shopping destination for French clothing.
The outlet villages or factory outlet centres
Most of the outlet stores are grouped together in shopping areas called « outlet centres » or « outlet villages », built mainly in the 1990s. There are four shopping centres in Troyes of designer clothing and textile at factory outlet prices. They are located on the outskirts of Troyes Champagne Metropole.
The main one is « Mc Arthur Glen »: it counts about a hundred outlet stores built in an architectural style inspired from the half-timbered houses of Troyes city centre. The other centres are « Marques Avenue Troyes », « Marques City » and « Village de Marques ».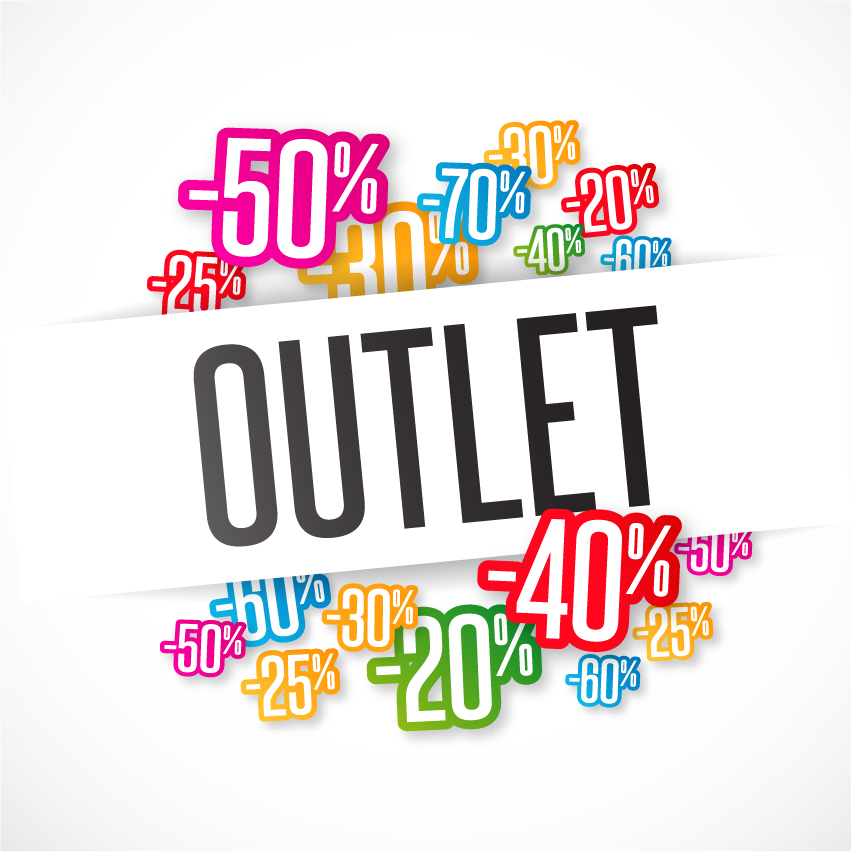 Every major brand is in Troyes
This huge choice among major brands is specific to Troyes and remains unique in France. Even if there are more and more outlet villages with some centres opening in Calais, Honfleur or Roubaix, Troyes remains the place where you will find the biggest number of brands of luxury clothing for men, women and children. Lacoste, Petit Bateau, Dim, Le Coq Sportif, Absorba, BabyGros… all these historical French brands are in Troyes. You can even find major international brands as Nike, Tommy Hilfiger, Armani, Hugo Boss, Ralph Lauren…
All-year-round good deals
All year round, outlet stores offer very attractive prices so they can destock major clothing brands with 30 % to 50 % discounts. Still, these end-of-series clothes and fashion items remain very trendy! During sales, prices get even crazier with up to 70 % discounts.
A unique range of items to choose from in the outlet stores of Troyes
The manufacturers' shops offer quality products in a wide range of sizes for adults and children's fashion. Apart from clothes and shoes, any type of fashion accessories can be found, such as jewellery, belts, hats, scarves, suitcases and handbags.
A lively city centre
While shopping in Troyes, you can also take this opportunity to stroll around the city centre. You will find charming small local shops in a medieval setting with authentic half-timbered houses. Many independent shops flourish in the city centre of Troyes, offering a wide range of items very different from those in the factory outlet stores.
A weekend spent between shopping and culture
Enjoy a weekend in Troyes and combine shopping pleasure with cultural immersion. The architectural heritage of the city of Troyes holds an exceptional setting in its historical centre nicknamed "the cork". This is a great opportunity to discover the different parts of Troyes, its medieval streets, colourful half-timbered houses, 17th century mansions… During your weekend, enjoy a guided tour of Troyes by the tourist office, or even make an appointment with a greeter!