Add to bookmark
Ancien History
City of Tricasses
The Town of the Tricasses, a very important tribe, is recognised by the Romans.
22-21 BC: Construction of the "Agrippa Way" which was linking Milan to Boulogne sur Mer, a determining factor in the town's future development.Troyes became Augustobona Tricassium (mentioned by Pliny the Elder and Ptolemia).
451: Attila was stopped at the Gates of Troyes by the bishop of Saint Loup. Plundering was avoided.
Moyen-Age
 892: The Normands burned the town.
9th-10th C.: The Troyes Council was formed, with the House of Vermandois. It passed into the hand of the House of Blois in the 11th C.
1040: Birth of Rachi, great Jewish scholar, commentator of the Bible ans the Talmud. He died in Troyes in 1105.
12th – 13th C. : Beginning of the lineage of the Counts of Champagne (Henri I le Libéral, Thibaut IV) and the great period of Champagne Fairs. Troyes rapidly expanded, becoming the capital of Champagne. The numerous streams and rivers encouraged the development of draperies, mills, tanning, weavings and paper manufacture. Troyes paper became known throughout Europe from the 14th C. onwards.Marie de France, the wife of Henri I, created in Troyes her "courses in loving". Literary art flourished with Chrestien de Troyes, Thibaut IV le Chansonnier (the Song Writer), Geoffroy de Villehardouin and Jean de Joinville, historian of Saint Louis (Louis IX).
1118 : Hugues de Payns created the Order of the Knights Templars. In 1128 Bernard de Clairvaux had the rules approved by the Council of Troyes, whose seat at the Cathedral.
1264 : Pope Troyen URBAIN IV instituted the Fête du Saint-Sacrement (Fête-Dieu)
1284 : Troyes, Champagne and Navarre were united under the Crown of France by the marriage of Jeanne de Navarre, last Countess of Champagne, with the future King Philippe le Bel.
21 May 1420 : Treaty of Troyes. King Charles VI promised the realm with the hand of his daughter, Catherine de France, to his future son-in-law, Henry V of England. The marriage took place on 2 June in the Church of Saint-Jean-au-Marché.
9 July 1429 : Joan of Arc led Charles VII to Reims and freed the town from the English.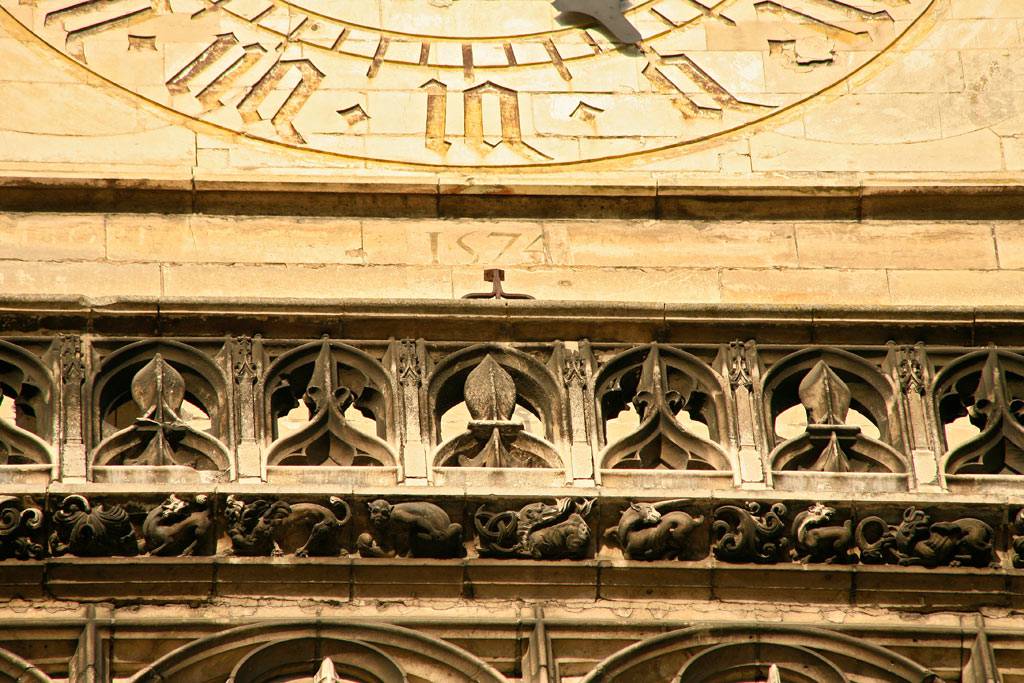 Renaissance : 15th – 16th Centuries
An era when arts flourished with the famous Troyes Schools of Sculptureand Painting.Vitrail
The Master Glassmakers. Their talent already recognised in the 13th c., were to create marvellous works and make Troyes a "blessed town of stained glass".
1524 : The Great Fire destroyed a large part of the upper districts of the town (the «body» part of the cork-shaped town), constructed mainly of wood. Its reconstruction gave the town its present aspect.
Around 1560 : The town was in the hands of the Leaguers, headed by the Duke de Guise, Governor of Champagne.
30 May 1595 : Triumphant entry of Henri IV. The town surrenders.