Add to bookmark
Let's meet this regular guest of our natural spaces that, in the summer, loves this thistle-like plant, the teasel.
There is no doubt that you have noticed, in your garden or in a park, the familiar shape of the « elegant » goldfinch. This lively tiny bird weighing 15 grams wanders around in the summer, singing little cries.
It has yellow and white feathers, a red face and a black neck – it has the nickname of « clown ball » – as well as a strong pointed beak that enables the extraction of seeds.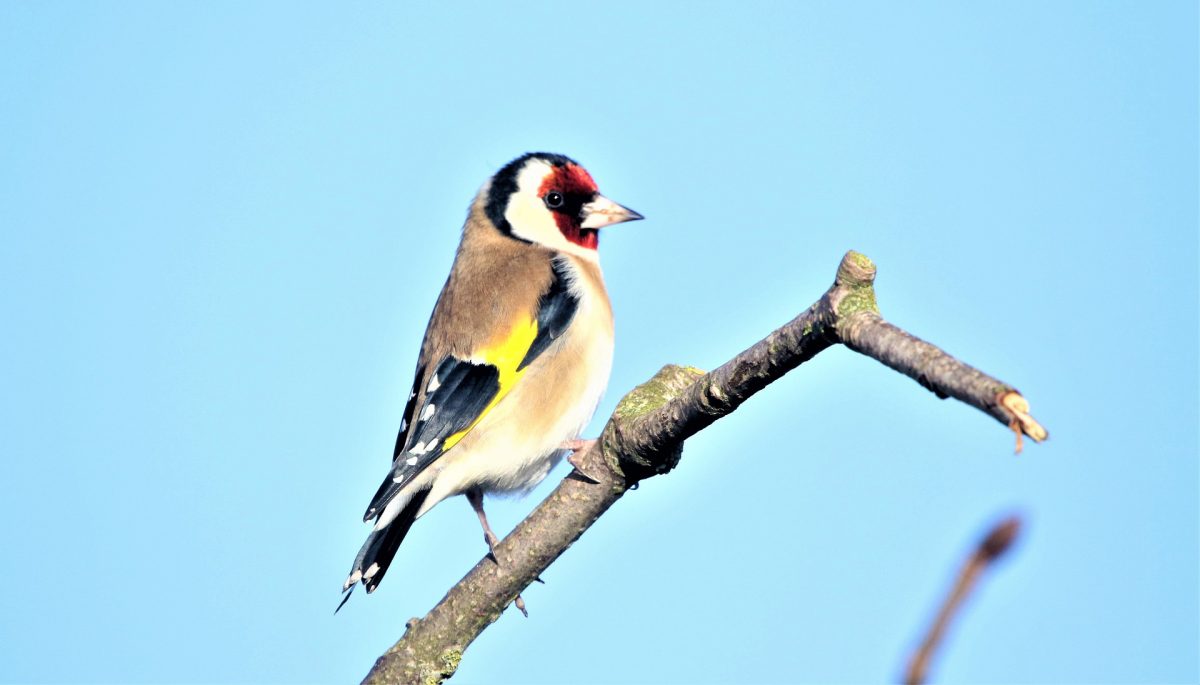 Indeed, this beautiful bird is a good crop helper as it destroys the seeds of invasive plants such as thistle (hence his name), dandelion, ragwort, blueberry…
But its very favourite remains the « cabaret of the birds », or teasel, which provides it with water and seeds. Its nest, hidden with bark lichen, is a small piece of art that can often be admired in old fruit trees.
There, it lays five pale blue eggs, with brown-red stains, incubated by the female that is fed continuously by the male. The young are fed on insects, and then on seeds softened in their parents' crop.
For a long time, the goldfinch was sought after by the oisellerie, caged, trained to be clothed, to perform various movements (playing dead, pulling small buckets, setting fire to a firecracker). One of the episodes of this is recalled in the Natural History of the naturalist Buffon.
But times have changed, and since 2009, the « elegant » goldfinch is a protected species according to the Environmental Code. Therefore, it is forbidden to harm the individuals, but also their nests and broods.
In July, the bird can enjoy its favourite food : the field teasel, dipsacus sylvestris, from the Greek dipsan aekomaï, meaning« I heal thirst ». This name is representative of the water and rain retention reservoirs that are at the base of its leaves. This is a very strong plant, sometimes reaching 2 meters high and with prickly tops.
The friend of the goldfinches
This plant needs space for the flowering of purple flower-heads attracting bees, bumblebees, butterflies. These entomological encounters release 5,000 seeds per plant : it is a real treat and a great source of energy for the goldfinches.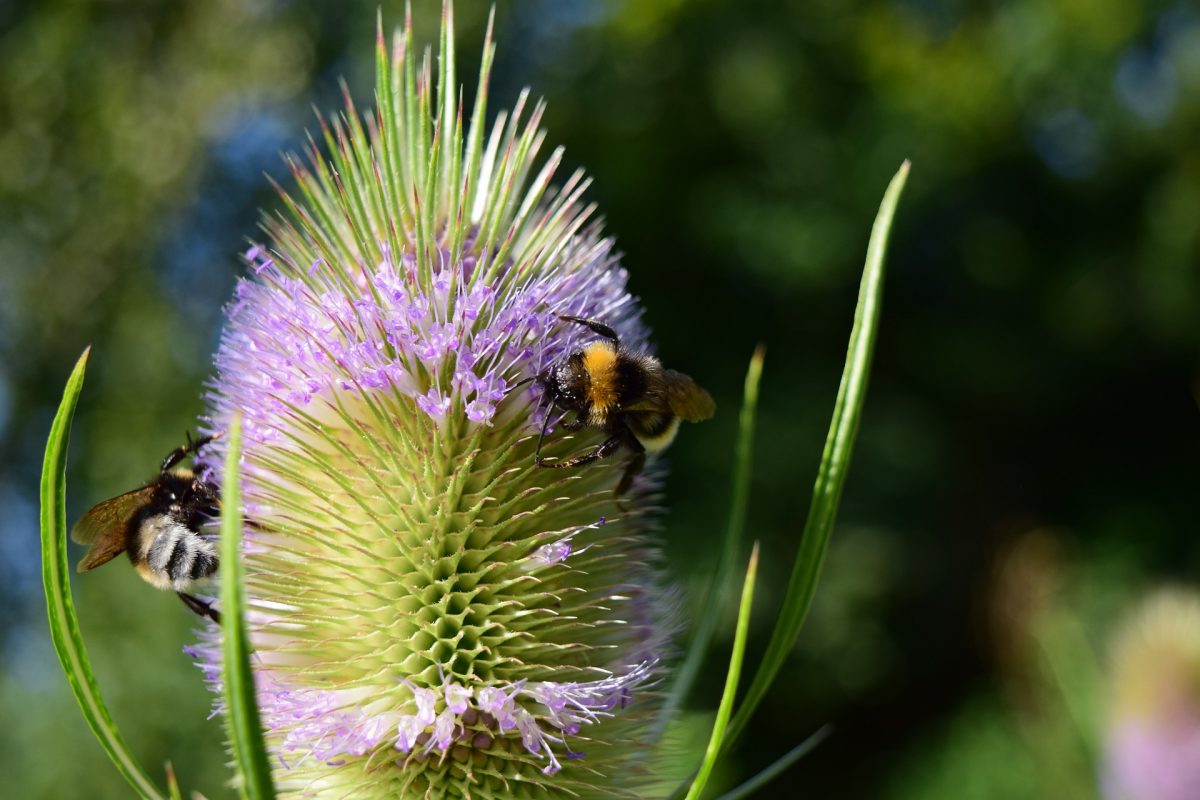 For three centuries, its cousin, the teasel of the cities, more prickly, was sown in fields of cardon trees near sheets factories. This crop was more profitable than wheat.
After flowering, the cut flower-heads (20,000 per hectare) were used to card the sheets with a tool called a « thistle cross ». This plant was also used to comb luxury wool fabrics in order to make military uniforms, noblemen and kings' clothes, but also billiard cloths, mohair (goat), and loden (merino sheep).
Around 1830, machines took over the exhausting work of the thistle hosiery makers and the last fields remained in Provence until 1983.
Let's sow a single teasel, or if it grows naturally, let's not destroy it, so we can happily admire its majestic 2-year rise, a real hotel for birds and insects !
With the authorization of l'Est Eclair / Libération Champagne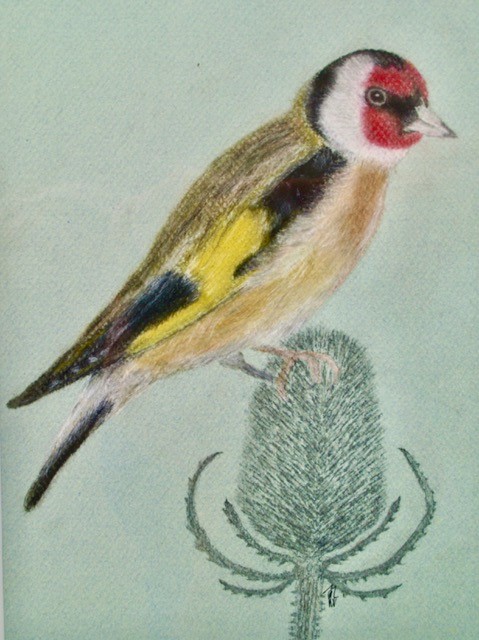 Some links to continue your discoveries about nature:
Headphoto Goldfinch © Celia Lepelletier and featured photo Bird © David Reed
Publié le 21 October 2020 par Yves Meurville