Add to bookmark
Wine and food pairing are a well-known art. Champagne is a wine, therefore, there are also food and champagne pairings. What are the right matches? What type of champagne should be served with each type of dish? What combinations should be avoided? A few rules should be respected, but keep in mind that your final choices will still be partly subjective, as tastes are naturally different and there is no unique truth. Never forget that the best champagne and food pairing is the one you enjoy, and that you are free to test any combination you like!    
Stereotype n°1: champagne is rather a pre-dinner drink or a dessert wine.
Indeed, champagne is most commonly associated with that moment just before the meal: the aperitif, and the one just after: the dessert. And that is right. Except that you can also drink champagne all dinner long. The non-vintage brut is ideal if you want to do so as it is the most consensual. Which is great, because it is also the easiest type of champagne to find in the shops. You will not take any risk by serving it with any dish.
Stereotype n°2: champagne goes well with salty appetizers.
No, this is "the mistake not to be made" according to the Comité Champagne (the organisation that brings together winegrowers and champagne houses): champagne does not go well with very salty dishes such as peanuts, crisps, or Greek olives.
Stereotype n°3: about sugar, less is more.
False. It is quite the opposite. You should better choose a rather sweet champagne with a rather sweet dish. On the other hand, the less sweet the dish, the less sweet the champagne should be. It is especially true of fish and seafood, as iodine does not go well with sugar. A good combination with this type of dish would be a brut or extra-brut champagne, and rather a "blanc de blanc" (made exclusively from chardonnay).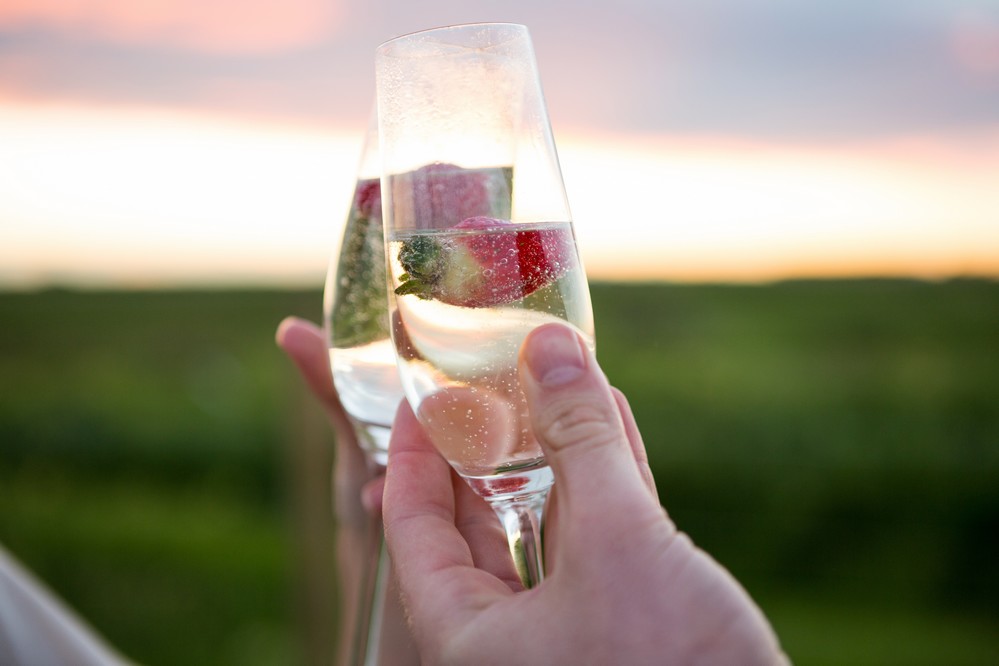 Stereotype n°4: red champagne with red meat, white champagne with white meat.
Let's face it: that stereotype is totally made up, simply because there is no such thing as red champagne, as champagne is, of course, a white wine. However, it is true that a champagne "blanc de noir" (made from pinot noir and/or pinot meunier) is better with roast poultry, whereas a vintage brut champagne will go well with other meats. A "blanc de blanc" champagne is perfect with pan-fried foie gras.
Stereotype n°5: Rosé champagne is only for dessert.
Rosé champagne can certainly be associated with dessert, but it can as easily match red meat. For dessert, dry, semi-dry or "doux" champagnes, which are sweet or very sweet, are very good. Only chocolate does not pair well champagne (but this always depends on your own taste).
Stereotype n°6: Pairing cheese and champagne is wrong
This would be a pity, because most champagnes go very well with many cheeses, especially hard cheeses (comté, gruyère, tome or emmental). The best choice would be a brut vintage champagne. A "blanc de noir" champagne is great with soft cheeses (coulommiers or brie), while a "demi-sec" (semi-dry) champagne is better appreciated with fresh cheeses such as goat cheese.