I have made my own knife and I am proud of it! Whether you are a beginner, an amateur or a real passionate about forging and cutlery, the master cutlery maker Nicolas DARTUS offers the "Fire and Forge" (« Feu et Forge ») workshop so you can take your first steps as a blacksmith!
This is a true opportunity to create great memories, but moreover to have the satisfaction of having made you own tool.
Meet him at his shop located in Saint Jean de Bonneval, in the Aube department, 19 kilometres south of Troyes, for one to a few days, in order to learn forging and cutlery.
This initiation is opened to all men and women so everybody can learn the basics of forging. You will learn how to hammer the steel to create a blade, work the wood to shape the handle of your tool but also practice sewing the leather to make the sheath.
These great efforts will be rewarded by the creation of YOUR own knife that will leave the workshop with you at the end of the day.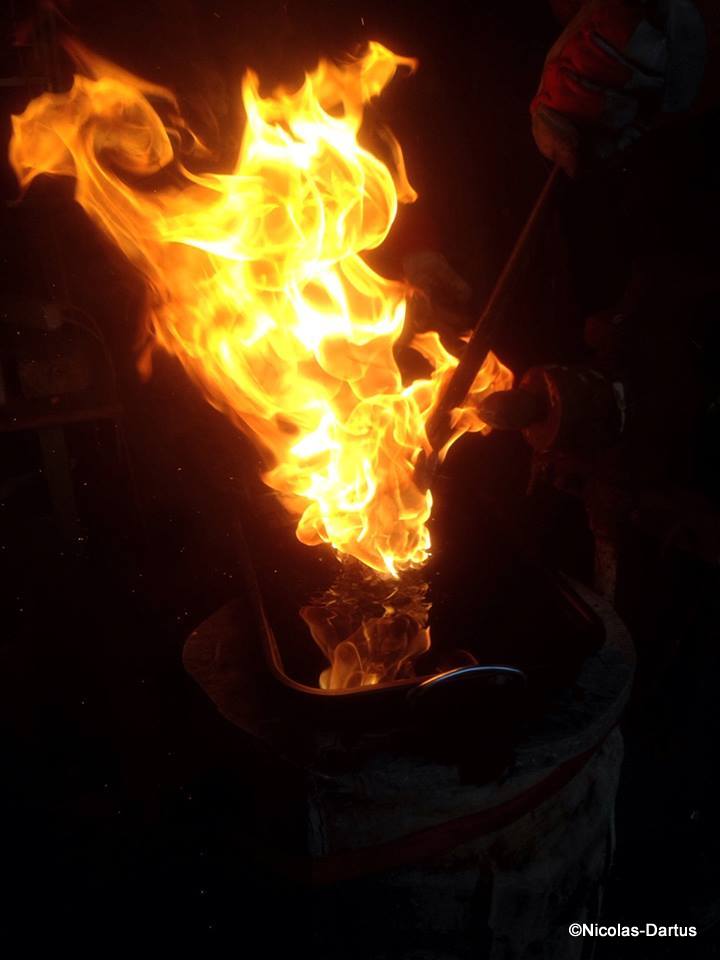 Different offers are available so you can choose between several creative processes. You will know which one inspires you the most!
The perfect idea: it is possible to order a gift voucher so you can make an amazing surprise for a loved one.
The Fire and Forge Art is an ancestral profession perpetuated by many creative craftsmen such as Nicolas DARTUS thanks to their values of Passion, Patience and Transmission.
You should try this extremely satisfying experience of being able to say: "I have made it myself"!
MORE INFORMATION
Website
Telephone : +33 (0)6 34 61 35 42
Workshop: training onsite with mandatory booking
Maximum number of people: 2 people (who know each other) maximum for 1 day
Payments accepted: Cash – Cheque – Card – Transfer
Additional information: pets not allowed
"Gift voucher" available.