Leave the eighty-kilometre diagonal that crosses Troyes from Crancey (Marne) to Port Dienville behind you to discover the other enchanting greenway which spreads to the south of Troyes.
The Viennes greenway traces its path through the centre of a natural green lung that man has been wise enough to preserve from the concrete invasion. It is a breath of fresh air, both an unexpected and unimaginable peaceful haven in an urban area, open to walkers and cyclists.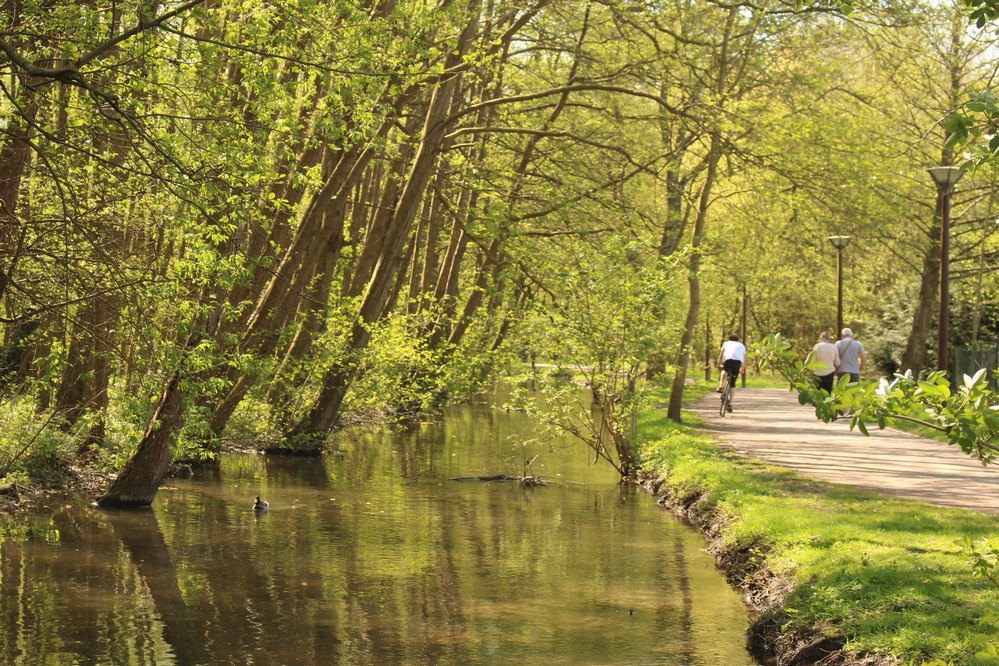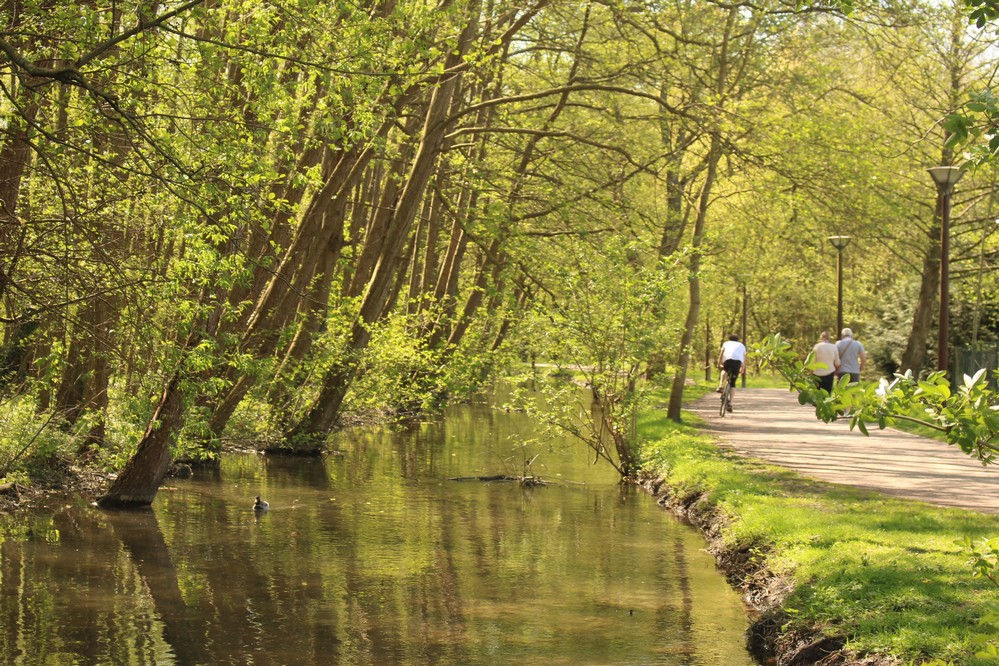 Place Robert-Galley, behind the head office of the Troyes Champagne Métropole urban area authority, recognizable for its majestic factory chimney, inactive for many years now, the greenway ventures through former marshes originally dried by medieval monks.
They also built an abbey there but unfortunately the only remaining trace is an information panel which keeps the souvenir alive.
Water is omnipresent in this stretch of green, where the Nouvelle and Vieille Vienne rivers provide a biotope greatly appreciated by its residents. The first being the many families of mallard duck which announce their presence with a concert of colours and a chorus of quacking.

The greenway winds along peaceful streams which appear suddenly from who knows where. Studded with pretty little wooden bridges which play at jumping the rivulets, the pathway earns its rural reputation, crossing orchards, market gardens, family parks and private gardens.
A sluice gate and water tower remind us of the important role the Viennes rivers play in irrigating the area. Continue on through Ile Germaine wood, where paths are covered with wooden decking to avoid walking in the sodden ground.

The greenway passes through four towns: Troyes, Sainte-Savine, Saint-André-les-Vergers and La Rivière-de-Corps. It is possible to leave the greenway at any time, taking one of the many side paths. What a stunning natural setting on the edge of the town!