The natural historical site in Montaigu is accessible by car from the heights of the town of Souligny.
This site is quite simply enchanting, and it has been working its magic since prehistoric times, as illustrated by the many carved flints discovered on this knoll.
Later, the Celts, then the Merovingians, built a village here before a medieval fortress was constructed on the site.
The citadel was dismantled in the 15th century and the stones were used to restore a number of civil and military buildings in Troyes, including the ramparts.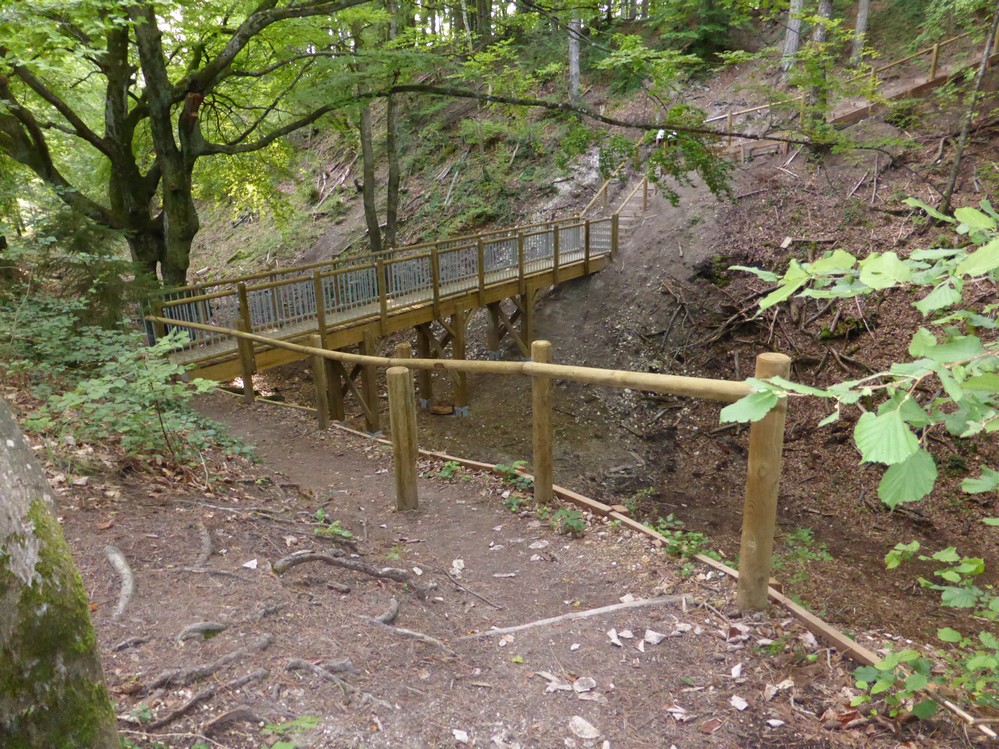 Now a wood (signs indicate the more remarkable species), the knoll opens on to a clearing where a source gives life to two pools and a fountain. Further on, several paths wind their way up, in some cases abruptly, crossing a double crown of ditches with footbridges to the oppidum perched at the top.
From there, you can enjoy breathtaking views over the panorama of Troyes and the Champagne plains. There are tables and benches in a clearing for a family picnic.
Stop to drink in the silence pervading this site, ideal for both physical exercise and meditation.