Add to bookmark
Mr Maurice GENEVOIX, our compatriot born in Burgundy, soldier, writer of the Great War and especially about the terrible fights of Les Éparges (in the department of Meuse), 18 kms from Verdun, has entered the Pantheon on the 11th of November 2020 on the Ste Geneviève mountain. He wisely used to say that: "To live fully in the world, it is necessary to be a permanent Poet and marvel at all forms of life". He was absolutely right.
In our times of uncertainty, forced isolation, working from home, violence and heaviness, let's enjoy all form of lightness, grace and poetry, for our well-being and balance constantly shaken in our compartmentalised lives.
Thus, for me, at the moment, the red autumn unfolds its freezing fog and its late auroras,
the wild and beloved wood anemone is living quietly underground, dreaming of spring when it will reveal its beauty in the undergrowth,
some morning birds, the great tits and the blue ones, are awaking from the night inertia, approaching sleepy houses, searching for food on the windows,
the sun is stretching slowly in the horizon, not unlike the sparrows gathered in their vegetal nest, under the evergreen ivy.
The Romans as well would marvel at all form of life, and especially at the dog of the species Franck Carlin, which they called "Multum in parvo" meaning "Much potential in such a small volume".
The thought of this wise expression made me hesitate one day, while I found myself in front of an "enigmatic little form of life", lying on the grass.
Aquilon, the north-east wind, had been rough on the previous nights, inviting an immaculate sky, reviving the shape of things, restoring brilliance to undefined Nature and existence to the smallest detail.
This is how Aeolus, God of the wind, took me to the edge of a protected local forest, next to an intact 4 cm by 2 cm scabbard, woven with slightly sticky white silk, which had probably fallen from a shaken tree during the night gusts.
With my beloved son Vyctor, we collected it cautiously, before finding out that something inanimate seemed to be alive inside, which we had to protect and watch permanently in an enclosed space in the open air.
There is no doubt, we were feeling very curious about this enigmatic solitary matter, and especially about the pyramid-shaped cocoon, a celestial gift strangely offered by Nature a few days before Christmas.
Jean-Henri FABRE, a naturalist and great pedagogue, read several times by the actor Louis de Funès, helped us in our understanding thanks to his Entomological Writings of his subtle scientific observations of the animal world (writings that are now available online).
Thanks to his writings, we managed to find answers and identify more precisely the thing we had collected.
While reading more and more pages, we felt stimulated and decided to follow this "hypothetical" insect surrounded by resistant silk, which had bewitched many inhabitants of the Aube department for ten years, in contact with our itinerant breeding and its metamorphoses.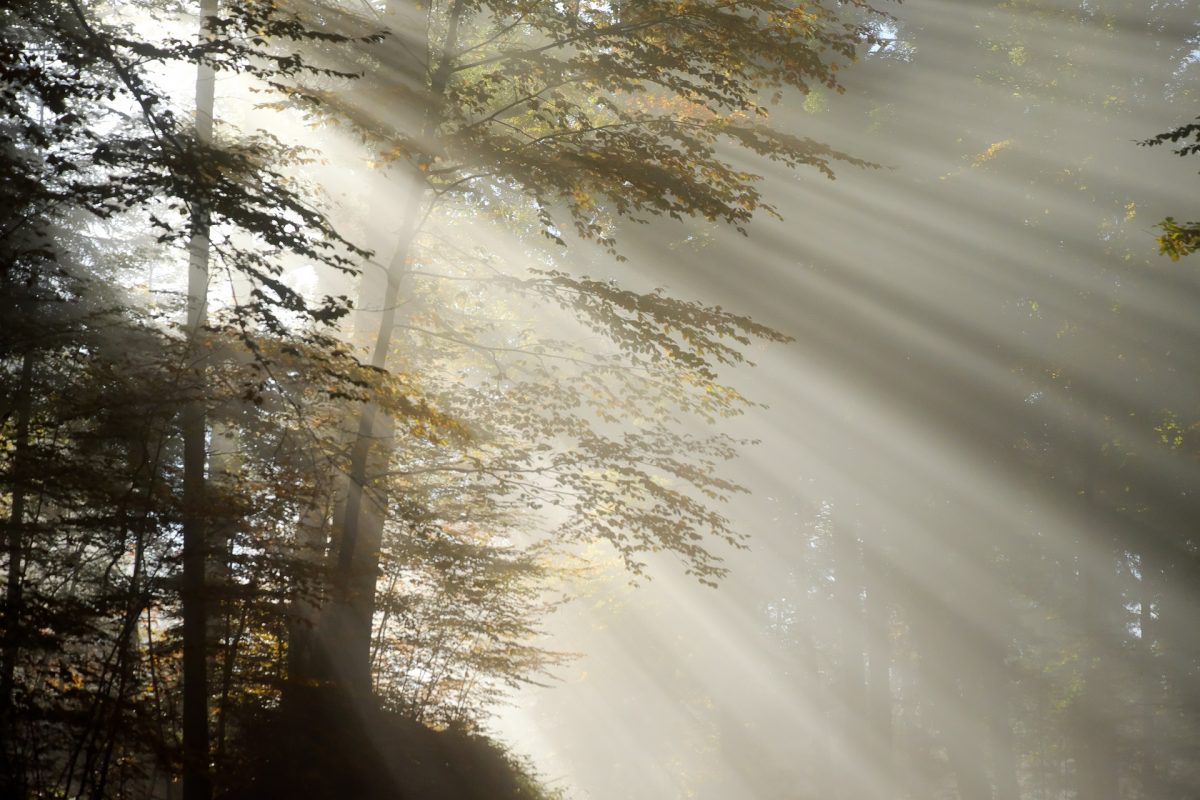 But for the moment, only the gods knew what it was…
To be continued next month… See you then!
With the authorization of l'Est Eclair / Libération Champagne
Head and featured photos: Sunrise© Smellypumpy
Publié le 9 May 2021 par Yves Meurville