Add to bookmark
Troyes sloe gin is made using its original recipe. It is still made in the Cellier Saint Pierre distillery, opposite Troyes cathedral.
The "cellier" or "storeroom" is a building dating from the end of the 12th century and was called the tithe store; the shop is a canon's residence built in the 17th century, the cellar tunnel leading to the cathedral.
Cellier Saint Pierre was occupied by wine merchants in the 1800s; it has been owned by the Formont family since 1933.
Troyes sloe gin has been distilled since 1840 and it won a gold medal at the Paris international exhibition in 1900.
As far as the manufacturing method is concerned, the kernels are ground and macerated in alcohol, then undergo double distillation in a still.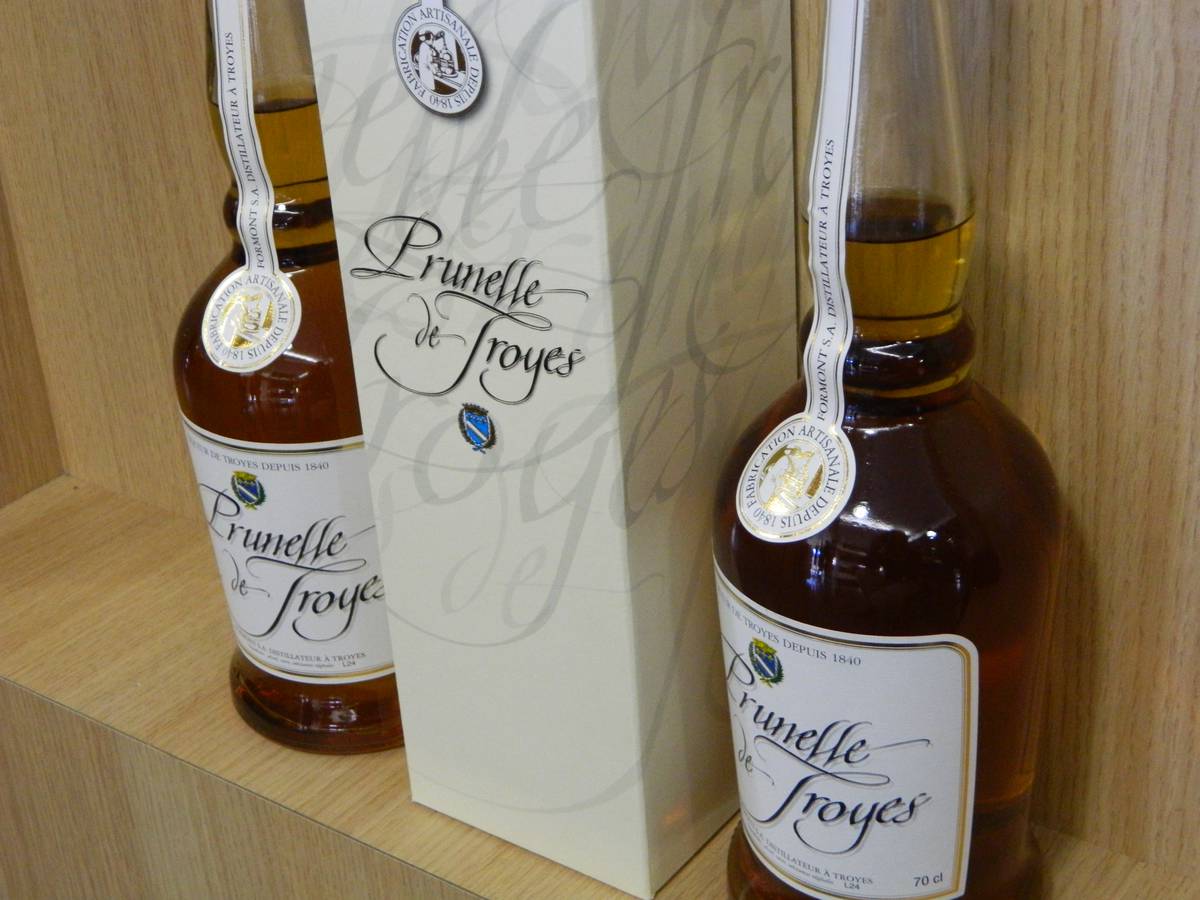 The spirit obtained is combined with other natural ingredients which give it its complexity and manufacturing secret.
Troyes sloe gin is a 40% proof liqueur; it is drunk as a digestif, possibly chilled, on a sorbet or frozen nougat –"trou Champenois"-, as a cocktail with Champagne or quite simply to be enjoyed for its own sake.