This commune covers an area of 50 hectares and has 137 inhabitants who are known as 'Faitas'. It is located 22km south-west of Troyes. Reached via the D1 or the D34, it is 20 minutes from junction 21 (Saint-Thibault) of the A5 from Paris.
Fays-la-Chapelle is an elongated village and its verdant landscape is dotted with orchards, half-timbered houses and cottages with exposed brickwork. This all adds to the rural charm of the village, which is a thriving community. Fays-la-Chapelle has the typical features of the Auboise countryside.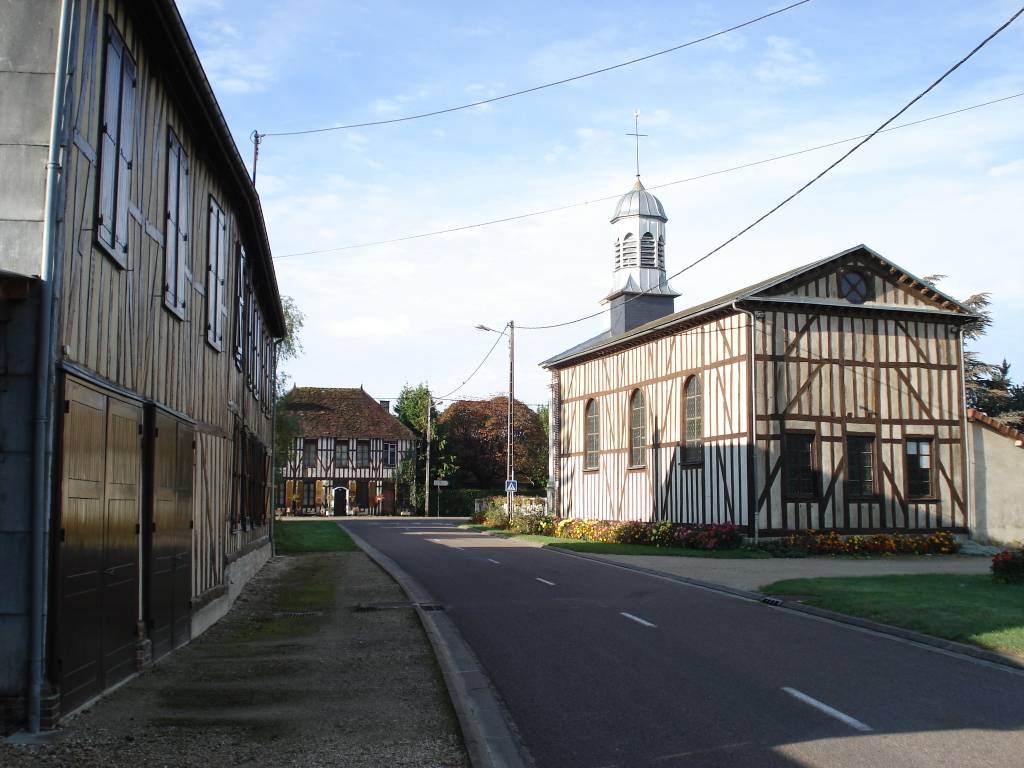 To the west of the village in Rue de la Fontaine, the brick wash house recalls daily life for the Faitas from not so long ago. The wash house was used between 1850 and 1950 and was a meeting place where people could wash their clothes more conveniently. It was also built to meet a desire to improve hygiene.
The church of the Nativité de la Vierge, which was built in 1854, has a single nave in a rural style. Its half-timbered walls and brick façade with its pattern of diamonds make the church fit perfectly into the landscape of Fays-la-Chapelle. There are two painted limestone statuettes in the church that are classified as objects considered to be historic monuments: a 15th-century Madonna and Child and a 16th-century Pietà.
TO FIND OUT MORE
>>> Commune website
>>> Shops and Services