This commune covers an area of around 5.3km² and has nearly 6905 inhabitants who are known as 'Sancéens', which is derived from an older name of the town. During the Roman period it was known as 'Saceium', then in the 15th century it became 'Sancey Saint-Julien' after a Roman soldier who converted to Catholicism and was martyred.
The name Sancey was dropped to leave Saint-Julien, to which 'les villas' was added in 1919 to make the name more refined and recall the heyday of the commune during the Enlightenment. Charles Perrault, Jean de la Fontaine, Boileau and Fontenelle were frequent visitors to the Château des Cours at Saint-Julien, which was destroyed in 1945. Saint-Julien-les-Villas is located in the south-eastern suburbs of Troyes and adjoins Bréviandes, Saint-Parres-aux-Tertres and Troyes. It is 4km from the city centre.
Today, Saint-Julien-les-Villas is home to many of the landmarks of Greater Troyes including the Maison du Patrimoine local heritage centre, which promotes university research into heritage, and one of the largest factory outlets in Europe, Marques Avenue, which is visited by millions each year.
Made up of parks, cycle tracks, watercourses and lakes, the commune offers a pleasant place for the Sancéens to live and has been awarded three flowers by the Villes et Villages Fleuris organisation. Saint-Julien-les-Villas also has sport and leisure facilities, services and associations, shops and businesses that contribute to community life.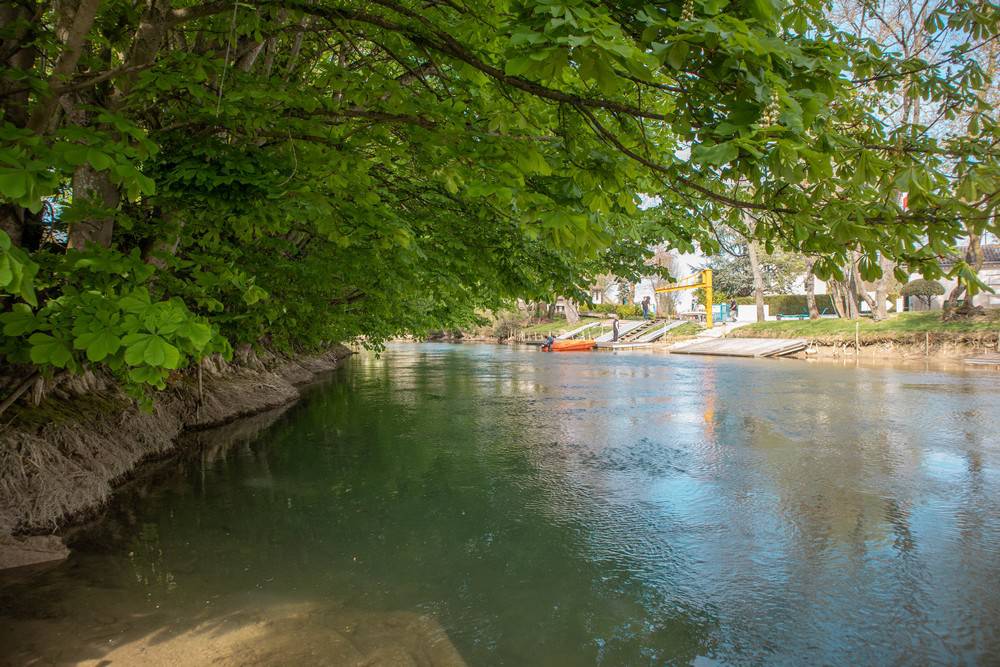 In the middle of the commune, opposite the Mairie, the church of Saint-Julien-de-Brioude is dedicated to a Roman soldier who was martyred at Brioude in Auvergne. Originally dating from the 16th century, it was rebuilt between 1871 and 1879 in the neo-gothic style.
Classified as an historic monument in 1981, its church furnishings are also of good quality, especially the polychrome and gilded statues, including a Pietà and a Christ of Pity attributed to the Maître de Chaource. These have both been classified as objects considered to be historic monuments since 1908.
In the cemetery, the War memorials for the First and Second World Wars pay homage to those Sancéens killed in combat.
TO FIND OUT MORE
>>> Commune Website
>>> Accomodation
>>> Catering
>>> Shops and Services