Add to bookmark
This commune covers an area of 16km² and has just over 515 inhabitants who are known as 'Laubressellois'. It is located about 12km east of Troyes. Reached via the D48 or the D186, it is 7 minutes from junction 23 (Thennelières) of the A26 between Calais and Troyes.
It has a nursery and primary school. It is one of the communes of the Forêt d'Orient Regional Nature Park. The village has beautiful stone and timber houses that are still inhabited today – immersing visitors to Laubressel in a rural scene that is a pleasure to look round.
This idylic environment was the location of a fierce battle between Napoleon's troops – led by Maréchal MacDonald and General de Rottembourg – and the Russian troops on 3 March 1814. A painting by Jean-Charles Langlois kept at the Fondation Thiers in Paris shows the violence of the battle.
The church of Notre-Dame-de-l'Assomption, which can be seen in the background of the painting, witnessed this confrontation and was classified as an historic monument in 2003. Built in the 16th century, some additions were made in the years following its construction up until the 19th century when the brick porch was installed.
Its 16th-century stained-glass windows are also classified as historic monuments. The many protruding ribs of the vaulting contribute to the structure and decoration of the church. It also counts amongst its treasures a locally-made wooden polychrome sculpture that is classified as an historic monument.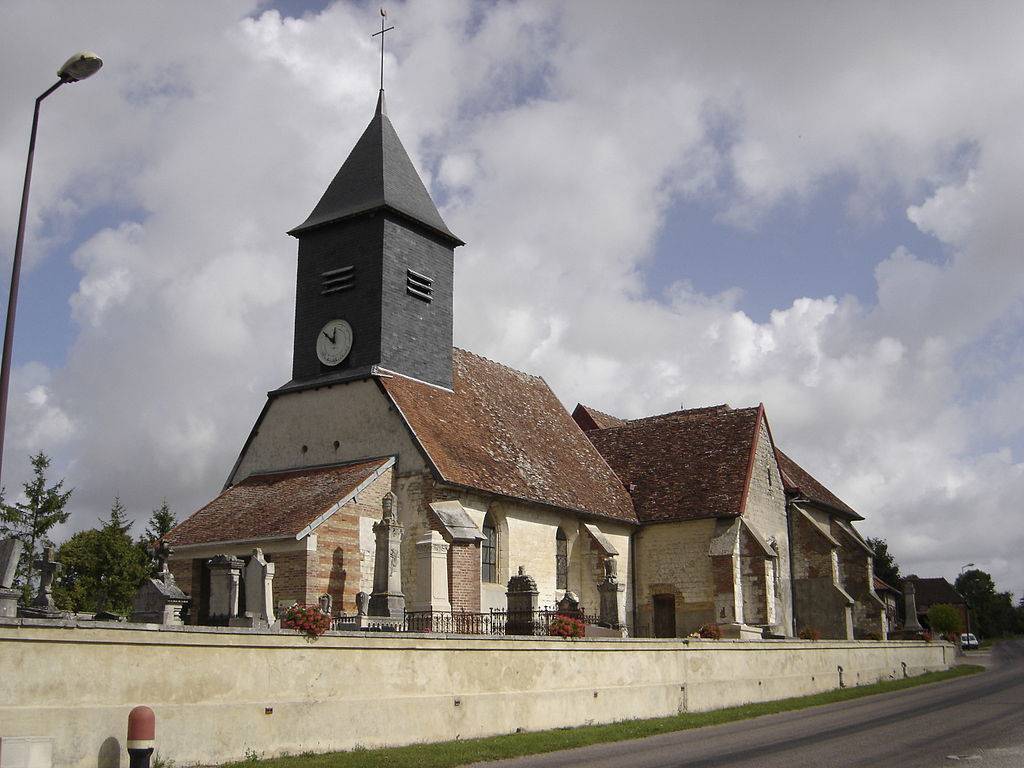 Saint George and the Dragon dates from 1470-1480 and shows Champenois skill combined with important Christian iconography. It was exhibited at the exhibition 'Le Beau XVIe siècle: masterpieces of sculpture in Champagne' which was held in 2009 at the church of Saint-Jean-au-Marché in Troyes.
A few metres from the church stands an obelisk decorated with a palm in memory of those who died in the First World War.
TO FIND OUT MORE
>>> Commune website
>>> Accomodation
>>> Shops and Services