Add to bookmark
This commune covers an area of 4km² and has 480 inhabitants who have been officially known as 'Ruvigniens' since 2015. Ruvigny is located 13km south-east of Troyes. Reached via the D161, it is 3 minutes from junction 23 (Thennelières) of the A26 between Calais and Troyes.
Ruvigny has a nursery school that is open to children from the neighbouring communes of Rouilly-Saint-Loup and Montaulin, forming part of the inter-communal group of schools. This verdant village of has typical rural half-timbered cottages alongside new builds.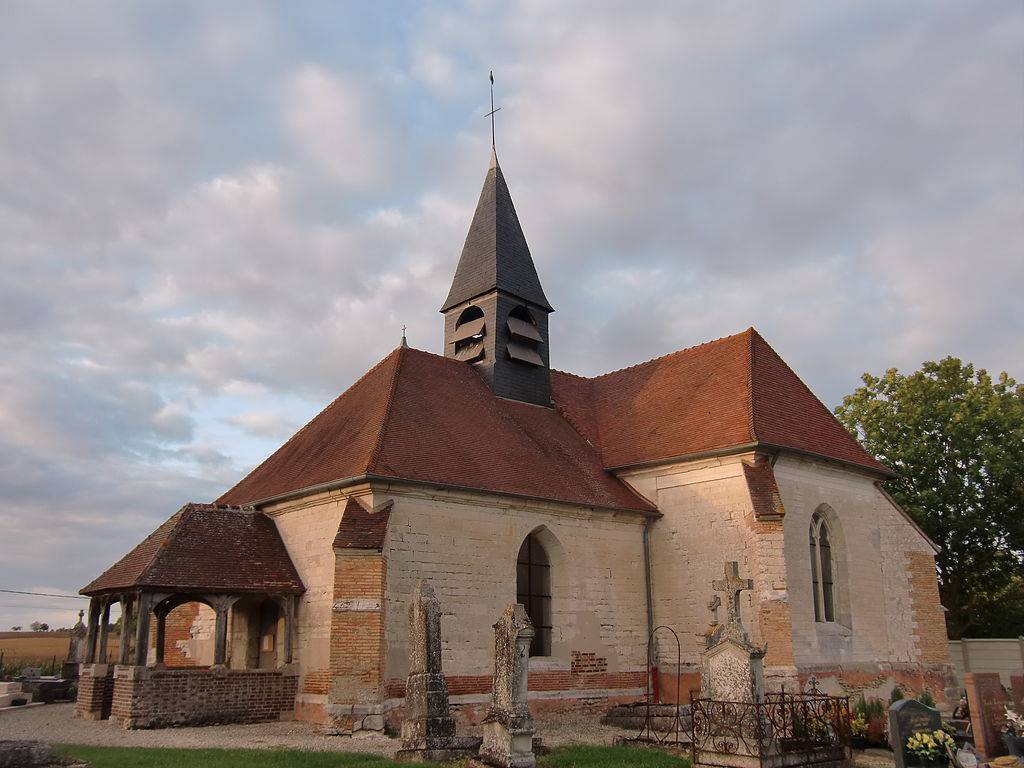 The church of l'Assomption de la Vierge dates from the very end of the 16th century and was erected during the second major period of construction in Aube. Four centuries after the first period of construction, the end of the Hundred Years' War brought a new wave of prosperity and architectural endeavour.
In the 16th century, two designs were favoured: the rectangular and the cross-shaped, of which Ruvigny is a typical example.
Its 16th-century stained-glass windows depicting Saint Thibault, Saint Claude, Saint Jauran, Saint Nicholas, Saint Sebastian, the life of the Virgin and the crucifixion, are classified as historic monuments.
Other items of church furniture are also listed, including a triptych of La Sainte Conversation painted in oil on wooden panels and dating from 1584. It is stored and preserved in Ruvigny's Mairie.
There is a plaque in memory of those who died in the First World War and the Algerian War affixed to the Mairie. Rescue excavations were undertaken around the church in 2010 following a survey in 2006 prior to building work. They revealed a rural house dating from the 13th & 14th-centuries.
TO FIND OUT MORE
>>> Commune Website
>>> Shops and Services