Add to bookmark
Chimneys against the Troyen sky
First-time visitors to Troyes are surprised by the city's skyline punctuated by church belltowers and factory chimneys. Eagle-eyed observers will note that some of these vast chimneys appear to arise out of nowhere, with no visible trace of the factory that once stood by them, leaving them seemingly unwanted and without purpose.
While some of these chimneys are still in use, others have been preserved for decorative reasons, as a testimony to a bygone era in the city's history. The tide has gone out, but the lighthouses that illuminate the coastline remain in place.
One such example is the chimney that stands at the Greater Troyes Community Authority building, reaching up to the sky with its tall brick-built column. Although initially seeming out of place, this imposing monolith serves as a reminder that the building was home to a Devanlay hosiery factory until 1994.
These chimneys act like bookmarks in the local collective memory.
Another echo of the city's past is the easily recognisable jagged outline of the roofs of the former workshops. Just a short distance from the city centre, the landscape is dotted with reminders of Troyes' textile industry past, much of which is now lost. The word "vestiges" has been avoided deliberately, since these factories do not stand derelict. The majority have been converted into offices or housing.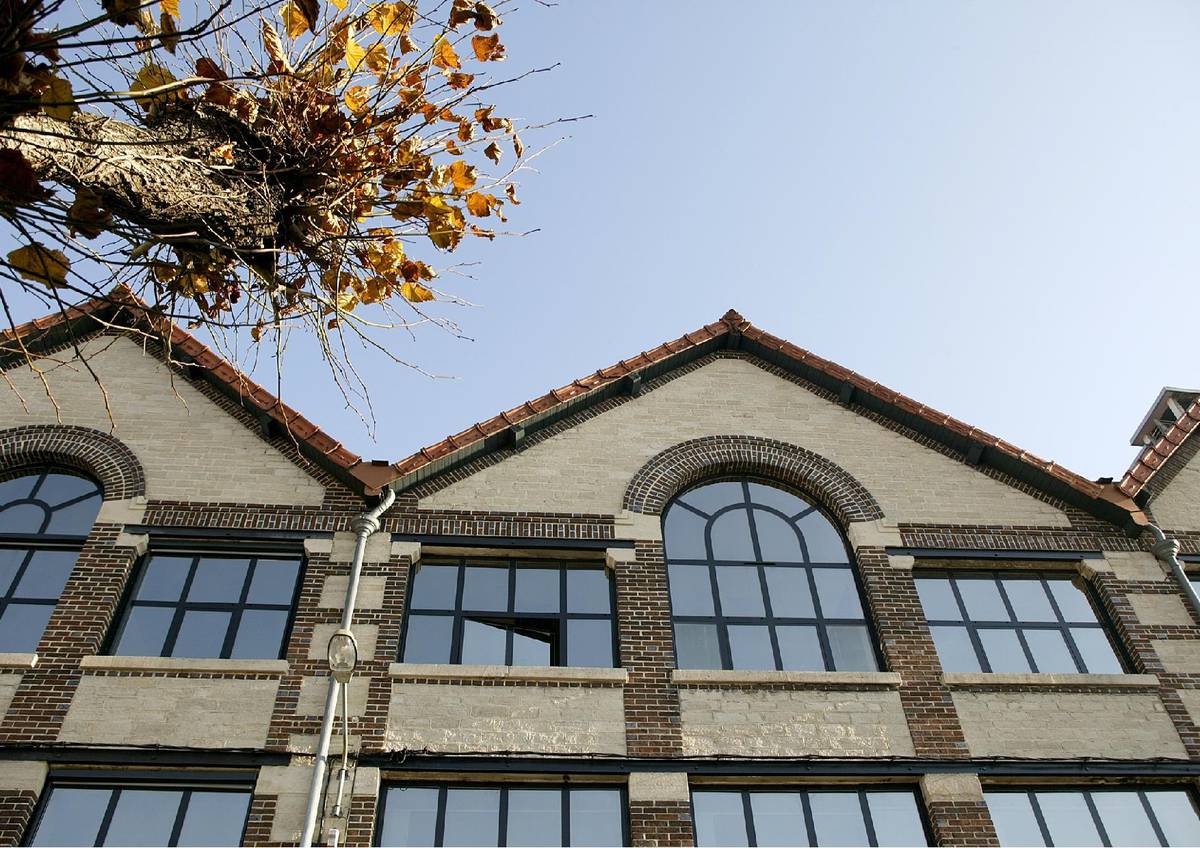 This conversion has been made possible by the architectural and visual quality of the buildings (the hosiery industry bosses often constructed characterful buildings), as well as the quality of the light that streams in through the windows of the shed buildings.
The link between the past and the present is maintained through careful conservation, restoration and reassignment. This urban renewal process is a particular area of expertise among local architects, and the work is still ongoing.
It reflects a thrifty, industrious city which, instead of erasing the past and starting afresh, has decided to rebuild itself, rising once again like a phoenix from the ashes.
The term "industrial wasteland" is not in the Troyen vocabulary. These factory buildings, which were the lifeblood of Troyes and its working-class suburbs in the 19th and 20th centuries, now form part of a Zone for the Protection of Architectural, Urban, and Landscape Heritage (ZPPAUP). This is yet more evidence, if it were needed, of the city's determination to honour the industry that created its wealth and to preserve its heritage.