History, Religion
Saint Loup (395-479)
Born into an aristocratic gallo-roman family from the east of France, Loup having became a bishop, had the task in 429 of accompanying the Bishop of Auxerre to England to combat heresy there, a task he is said to have successfully accomplished thanks to his remarkable eloquence.
But his greatest success remains his victory over the redoubtable leader of the Huns, Attila, who he persuaded to spare Troyes, agreeing to accompany the leader of the barbarians to the banks of the Rhine. He died as a venerated personality after being a bishop for 52 years.
Hastings, a Norman pirate…a Troyes citizen (9th century)
Hastings was born into a humble peasant family in the Diocese of Troyes. In adulthood, he left his roots and became a mercenary in the pay of the Normans. In no time at all he became sadly famous, to such a point that in the 880s, King Charles III le Gros offered him the County of Blois in exchange for a truce.
The thief didn't profit for long: a few years later, he sold the land so that he could once again travel the world.
Rachi (1040-1105)
SALOMON BEN ITSHAK, better known under the acronym of Rashi. RAbbi CHlomo son of Isaac,was born in Troyes in 1040.
Rashi spent his early years in Troyes before leaving for Rhineland for a decade or so, during which time he went to the Talmudic schools in Mayence and Worms.
Back in Troyes, Rashi founded his own Talmudic school when he was just 25 years old.
He died in Troyes in July 13 1105, aged of 65 years.
Rachi continues to be, even today, the reference commentator of the Torah. His works spread from the generation of his followers and are recognized for their educational qualities, as well in the Jewish communities as the Christians. His work also testifies of the medieval life, the customs of the period.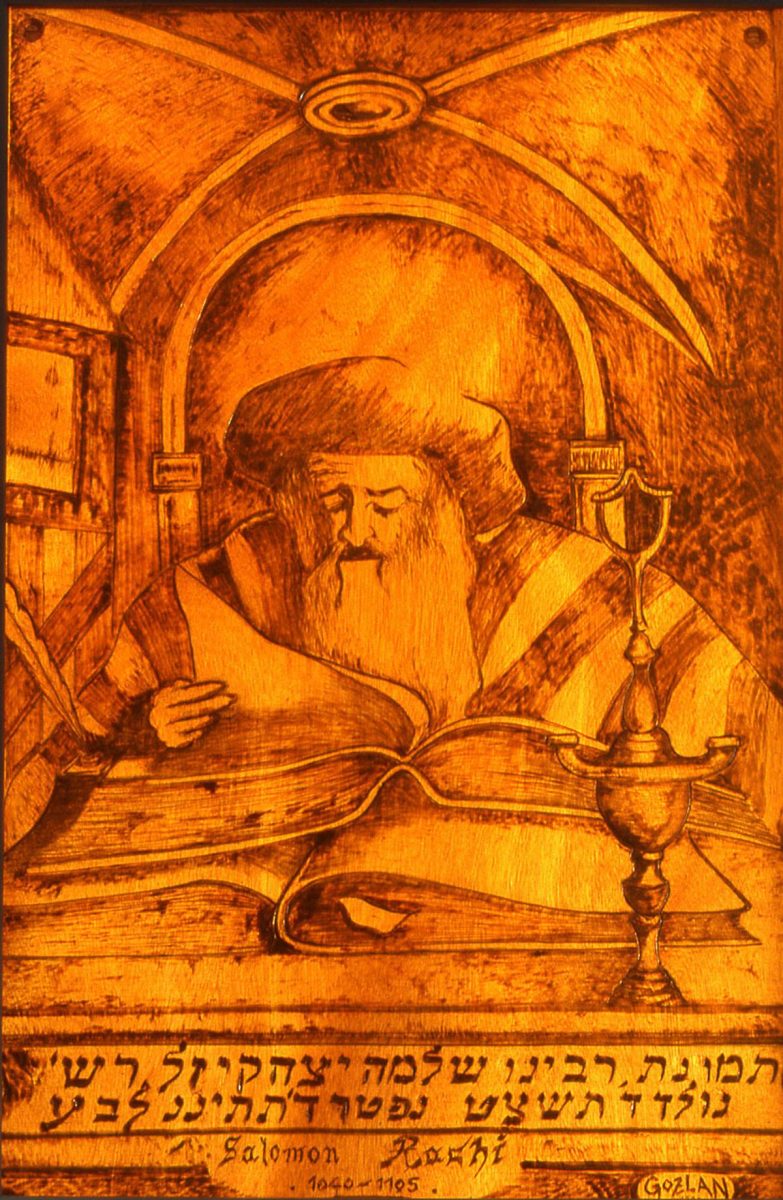 To find out more
>>> Institut Universitaire Européen Rachi
>>> Maison Rachi
Hugues de Payns, founder of the Order of the Templars (1070-1136)
Originating from a small village close to Troyes, he took part in the first crusade in 1095. He finally left for the Holy Land in 1114 where with seven other companions he founded the Order of the Poor Knights of Christ intending to protect pilgrims. On 13 January 1128, the Council of Troyes meeting in Troyes Cathedral under the leadership of Bernard of Clairvaux, ratified the Order of the Templars. The cult of the Order continued until the 13th century.
Bernard de Clairvaux (1090-1153)
In 1112, he entered the Abbey of Cîteaux, founded by Robert de Molesme. In 1115 his [Bernard de Clairvaux] abbot, Étienne Harding, sent him at the head of a group of monks to found a new Cistercian monastery in the Langres valley. Called "clear valley" it subsequently became "Clairvaux" in Aube.
Bernard was elected abbot of this new abbey, the beginnings of which were difficult because the discipline imposed was extremely harsh.
In 1128 he approved the Order of the Templars at a council in Troyes cathedral. Saint Bernard founded 72 monasteries spread throughout Europe: 35 in France, 14 in Spain, 10 in England and Ireland, 6 in Flanders, 4 in Italy, 4 in Denmark, 2 in Sweden and 1 in Hungary.
In 1151, two years before his death, there were 500 Cistercian Abbeys and Clairvaux had 700 monks.
Héloïse (1101-1164) and Abélard (1079-1142)
Abélard, 40 years of age, a philosophy teacher in Paris, was entrusted by Canon Fulbert, Héloïse's uncle, with the education of the 18 year old young woman. A brilliant seducer, he won the favours of his pupil. A child was born of their union. Despite a secret marriage, they were soon living through the agonies of separation because their union aroused the anger of Uncle Fulbert, who avenged himself by having the lady killer emasculated. This terrible punishment ended their life together and separated them without extinguishing the fire of their love, especially for Héloïse.
Abélard, chased out of Paris, led a wandering life that brought him to Champagne. Subject to St Bernard's scathing rebukes, he lived as a hermit in a wild valley. It was there, near Nogent-sur-Seine, that he founded the Abbey of the Paraclete, making Héloïse the first abbess. She remained there for 33 years until her death in 1164. Her body was taken to Paraclete to join Abelard's 22 years after his death. As construction progressed, their remains were moved from the Crypt, to the church's choir, then in 1877 to Père Lachaise cemetery in Paris.
The Pope Urbain IV (1185-1264)
Born Jacques Pantaléon, he was the son of a Troyes cobbler, whose shop is thought to have been on the current site of the Basilica that he built in his memory and which bears his name, in Place Vernier in Troyes.
Elected pope on 29 August 1261 at the age of 76, he was the first French Pope sinc Sylvester II (the scholar Gerbert) and Urban II.In 1264, the year of his death, he inaugurated the universal Church Festival that became "Corpus Christi" (which is celebrated 60 days after Easter).
This festival had already been celebrated in Liège (Belgium) under the name of "Blessed Sacrament" in 1246.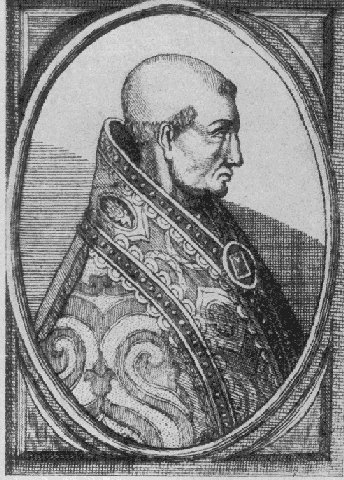 His remains were taken to Italy (Perugia) in 1935 to the church and in 1964 Pope Paul VI elevated it to a minor basilica, that is to say a pontifical church like Lisieux, Lourdes, Saint-Denis, Sacré-Coeur in Paris, etc.
Jean de Joinville (1224-1317)
Champagne nobleman and biographer of King Saint Louis. Seneschal of Champagne, a very pious man, in 1241 he accompanied his master, Thibaud IV of Champagne to the court of the King of France, Louis IX (the future Saint Louis). In 1244, when the latter organised the seventh crusade, Joinville decided to join the Christian knights, placed himself at the service of the king and became his adviser and confident. He died at the venerable old age of 93 years!
Marguerite Bourgeoys (1620-1700)
She entered holy orders at the age of 18, and in 1653 left for Nouvelle-France (Canada).In 1658 she founded the « Congregation de Notre-Dame », the first school for girls in Ville-Marie (Montréal).
She was canonised as a Saint by Pope Jean-Paul II in 1982, and was a contemporary of Lord Chomedey de Maisonneuve, who founded Ville-Marie.
She was canonised as a Saint by Pope Jean-Paul II in 1982, and was a contemporary of Lord Chomedey de Maisonneuve, who founded Ville-Marie.
The "Marguerite Bourgeoys arts centre" museum, rue Clémenceau, tells her story.
To find out more
>>> website
Léonie Aviat (1844 -1914)
Sister Léonie Françoise de Sales Aviat was the founder of the « Oblates de Saint-François de Sales » order with Father Louis Brisson. She studied at the Visitation in Troyes.
Educated at the Saint François de Sales school, in 1868, yeh young founder of the Saint-François de Sales order became nun and was given the name of Sister Françoise de Sales. She died in Perugia, Italy (like the Troyes-born Pope Urbain IV), on 10 January 1914. She was beatified in 1992, and Pope Jean-Paul II canonised her on 25 November 2001.