Add to bookmark
The Vallée suisse
The wall and the trench protecting the « corps du bouchon » (body of the cork) since the start of the 13th century, which was expanded and reinforced in the 16th century, were in ruins. In the 19th century, they were replaced by a beautiful alignment of boulevards and public parks, brightened by an artificial stream called the « Vallée suisse» trench.
Charming sites
Charming sites were then introduced in the neighbourhood. An old wooden amphitheatre, which burned in 1892, was replaced in 1901 by a new construction, the municipal amphitheatre, which in 1978 became the Theatre of Champagne, seating 1,100. It was designed by the young architect Henri Schmitt, who had proven his worth when he built the Monte-Carlo Casino.
Housing a red and gold Italian-style hall, seating 620, the Madeleine Theatre, built around 1860 between the Vallée suisse and the Rocher Garden, preserves in its foundation a section of the city's old fortified walls.

A donation from the Troyan philanthropist and hosier Jean-Baptiste Brissonnet helped build an oriental-style bandstand in the Rocher Garden, designed in 1887 by the city's architect, Alexandre Vermot. It is protected as a historical monument and was restored in 1998.
The Espace Argence
Part of the Espace Argence, a performing arts and congress centre, seating 3,000, is the old Troyes' train station (1848). To the right the Médiathèque de l'agglomération troyenne (Troyes Multimedia Library), with its large glass nave housing one of the largest and most varied collections in France, was inaugurated in 2002.
At the centre of the place Jean-Moulin, the Argence Fountain is a magical sight for strollers. It was made in 1897 by the Fonderies d'art du Val d'Osne, thanks to a bequest from the mayor of Troyes, whose name it bears.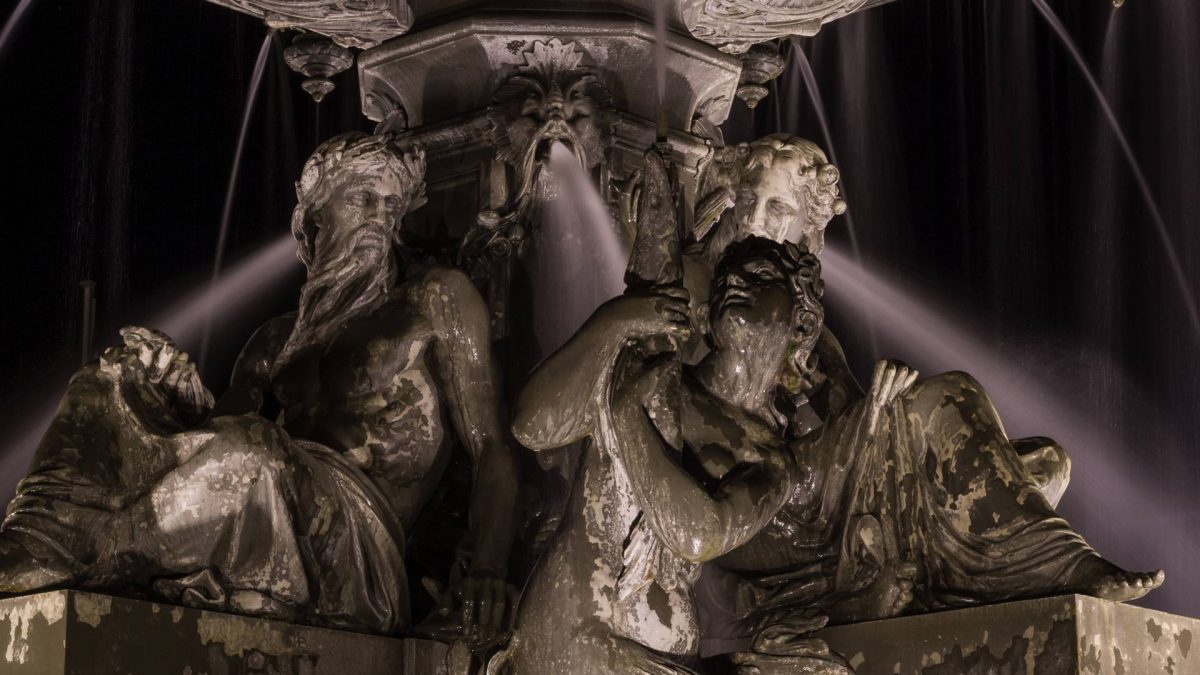 A stone's throw from there, on the boulevard Gambetta, visitors will admire the Villa Viardot (1908). Its exuberant Art nouveau style was designed by the Troyan GastonViardot and his son Gilbert, a cartoonist and illustrator. Next door is the Caisse d'Épargne et de Prévoyance (savings bank and provident fund) building (1893), also designed by Henri Schmitt.