Add to bookmark
In her post "Troyes, city of books", Sylvie tells the story of the Troyes paper factory and of the creation of the first public library in our beautiful city of a thousand colours.
Indeed, Troyes is famous for its rich literary heritage. First, Troyes is apparently the city of the first novelist, Chretien de Troyes, known for his novels about the Arthurian legend.
Moreover, it is in Troyes that most of the Clairvaux library is kept. Finally, Troyes is also the city where the now famous "blue library" ("bibliothèque bleue") collection of books has been printed since 1602. Therefore, Troyes seems to be a great place for anyone who has a special interest in literature.
As a student in a master's degree course on Preservation of literary heritage here in Troyes, I would like to share with you my own point of view on the very literary city of Troyes.
First, I will recommend places to visit so you can discover new and old books. Then, I will give you all my secrets as a woman from Troyes constantly searching for the most beautiful places to relax with a book in the hands.
How to find your dream book in the heart of the city of literary heritage?
Whether you would like to admire sublime book bindings or to find the last phenomena from the new literary season, you will be able to find it all in Troyes, and even more!
The beautiful Jacques Chirac multimedia library is a must-see in terms of heritage. It was opened in 2002 and it is where the manuscripts of the Clairvaux collection are kept, which you can admire through glass panels.
The library also preserves many manuscripts and incunabula, those books printed during the second half of the 15th century and still imitating the layout of manuscripts, some of which are permanently on display. The library offers a permanent exhibition called "A thousand years of books in Troyes" through which you will have the opportunity to immerse yourself in the literary history of the city of a thousand colours.
If you want more than just observing books, then you can go and stroll through the shelves of the "Au Point du Jour" bookshop, located at 5 rue Urbain IV. You might even go home with a small part of literary heritage. Old and rare books, as well as paintings, create a wonderful atmosphere, much appreciated by the lovers of literature.
There are so many amazing bookshops in the "city of books" that it would be impossible to mention them all. However, parents who wish to encourage their children to read books should know the bookshop "Le chat de gouttière". Located at 11 rue de la Monnaie, this library offers both a selection of toys and books for children in a relaxed and colourful atmosphere. This is a perfect place for an introduction to reading!
The best reading spots in the city of books
Whether you are on a quick visit or you have become a true citizen of Troyes (which generally happens quickly after visiting a few bookshops, trying 5A andouillette and a glass of Prunelle de Troyes), there is one important question: where to stop and read?
You have bought a good book and your imagination already starts to ramble… you only need a bench to sit down and start reading. In her post "The "little gardens" of Troyes", Magali wrote about 4 gardens where you will be happy to stop and read, without a doubt. As for me, I am glad to share with you my own "secret spots".
First of all, I recommend the garden of the Hotel Juvénal des Ursins, a wonderful spot surrounded by the streets Paillot-de-Montabert, Charbonnet, Champeaux and the very beautiful "ruelle des Chats". Then, maybe you should go and stroll around the Sainte-Madeleine church, located at rue de la Madeleine, and discover the "Jardin des Innocents"…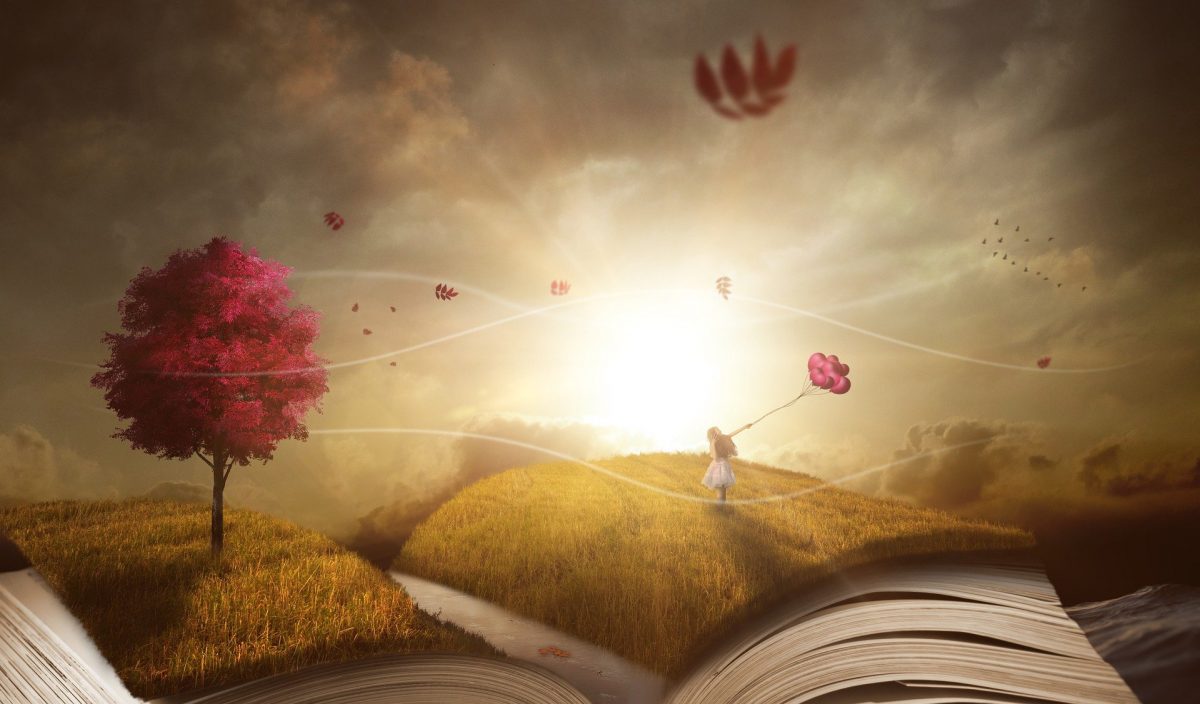 Finally, you might as well enjoy a fascinating reading in the square near Basilique Saint-Urbain, called Place Vernier, where you will find benches surrounded by fountains. From Place Saint-Pierre, the square by the Cathedral, you will also appreciate a breathtaking view.
Book© 0fjd125gk87  
If it rains, you can find refuge in the many cafes in the heart of the historic city. And if you feel like it, it might be an excellent idea to reach the media library and spend hours there, on one of the sofas! There is plenty of options, and it is now up to you to find the right place for you.
I hope I could make you feel how the city of Troyes is an ideal place for passionate readers. Its rich literary heritage, its numerous bookshops and its gardens are truly inviting anyone, even the most reluctant, to start reading. For writers, the city is also a source of inspiration, dreams and motivation. After all, Chrétien de Troyes is said to have written his first novel here…
Pictures: « Books » © Michal Jarmoluk and » Books and dog » + « Book and landscape » © Comfreak
Publié le 18 January 2022 par Camille