« UNITY, INDIVISIBILITY OF THE REPUBLIC, LIBERTY, EQUALITY, FRATERNITY OR DEATH »
This iswhat you can read on the facade of Troyes City Hall abovethe front door!
It was theRobespierre'sRevolutionary motto, that the Paris Commune had obliged every Town House todisplay from 1792.
We all know that symbols and mottos evolve depending on circumstances. This revolutionary and even warlike phase was the paroxysm of a period, called « the Terror ».
Dictatorship is the fruit of certainty whereas Democracy is often born from doubts.
To sum up: death is scheduled for all the people who do not have the same conviction and the same vocabulary than the dictator.
This definition was applied in its murderous logic.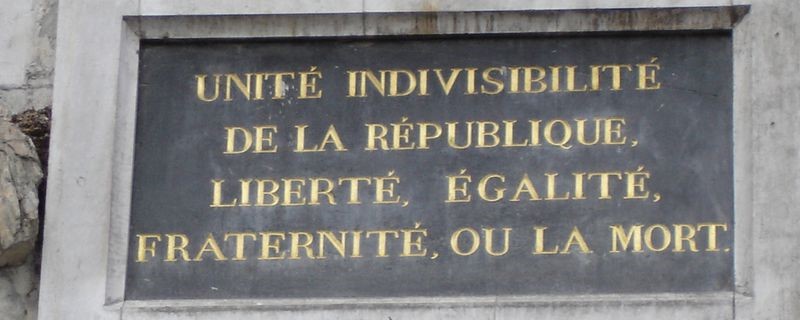 But it disappeared in July 1794, at the same time as Robespierre's head!
Still, this motto was removed from the facade of the City Hall for almost a century.
It reappeared in the 1890's, exactly how it can be seen today.
Nevertheless, we can say that the facade of our Communal House is rather unusual!
Publié le 24 June 2020 par Sylvie