Would you like to know the best addresses of Troyes and around?
Visit Mapstr, the shared map that lists the best addresses depending on your wishes and needs : you will find the most famous restaurant, but also the not-to-be-missed little shop, or even the lively terraces and the best museums… Everything you need to prepare your stay is just a click away!
Do you live nearby and would you like to try out the last cafe/bar that just opened its doors? How about having dinner in another restaurant rather than in your usual little Italian place? Are your friends on their way to visit you but you have no idea on what you could do on the weekend? Mapstr is perfect for you too!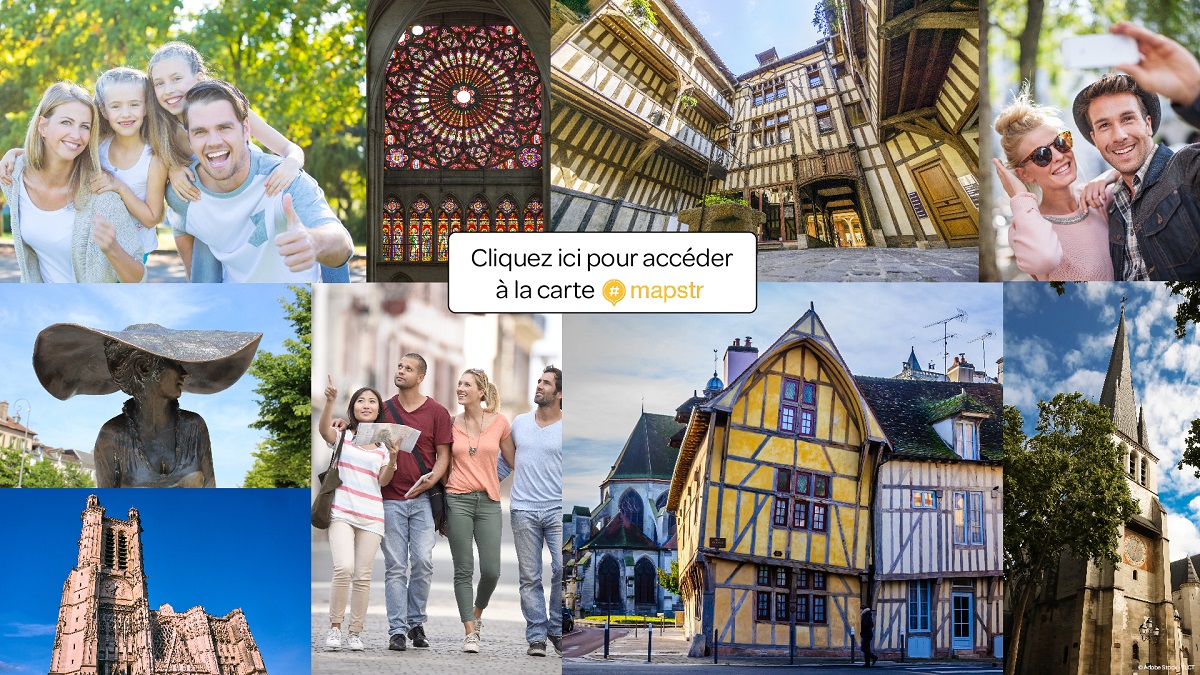 Taste, visit, share, explore or chill out, you will find all the ingredients to enjoy your stay. The city's ambassadors have selected their favourite addresses for you, so make sure that you will not miss anything!
Demo video:
If you subscribe to the map of Troyes La Champagne Tourism, you will:
Know the best addresses of the area, carefully selected by us (The top 3 of the best sushis in Troyes? It is on our map Mapstr!)
Access the information of each place in one click: opening hours, website, address, phone number and comments (Quite convenient, isn't it?)
Create your own address book and share it with your friends (So the question « where do we go for dinner? » is over)
Visit and (re)discover about 200 addresses presented on the map according to your desires and expectations (Yes… We love it!)
In the web version or directly on the application, Mapst makes your life easier! Enjoy!

Publié le 23 October 2020 par Audrey