In 1805, the Emperor Napoléon 1st, while visiting Troyes, declared:
Before six years, I demand the ability for coaches and boats to go up and down the Seine from Paris to Bar sur Seine, and beyond… »
Works beganin 1806, and from 1847, the barges of Troyes were sailing to Marcilly sur Seine and then toParis! It was a constant coming and going of diverse products: hosieryproducts, firewood, coal, cobblestones, wheat…
From 1862, the digging of theTroyes/Bar Sur Seine section started. Nearly 600 workers dig, dig, dig, untilreaching Bar Sur Seine.
In 1880, bridges and locks were built…
But well… It was a mess! The water was not running! Right on the contrary!
The works were abandoned in 1882 because this canal appeared to be a real colander, not able to keep the water!
A 35 km canal with no water! Yes, this is how the locals will end naming it!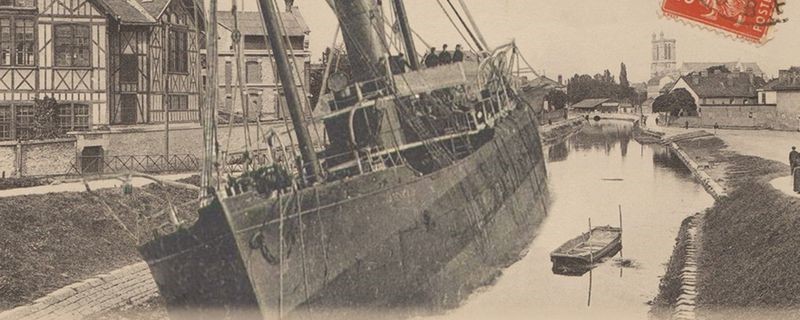 For the most curious visitors, you can still find remnants of this route on Jules Guesde boulevard, as well as on the incised ring road to St Thibault and on the lock houses and engineering structures between Troyes and Bar sur Seine.
Looking for the canal with no water is an excellent idea for a walk!
Publié le 25 May 2020 par Sylvie