In 1983, the COLLARD travel agency was created, and the Cars COLLARD's (coaches) activity became more tourism oriented.
This family business has built a rich experience in organized travels creation for groups. Therefore, we offer day trips, stays and coach tours in France and abroad.
Our incoming agency works in collaboration with the Departmental Tourism Committee of Aube, so we can as well organize all your trips by plane, your personalised trips, cruises or rentals.
You can trust our agency: personalised advices, experience, skills.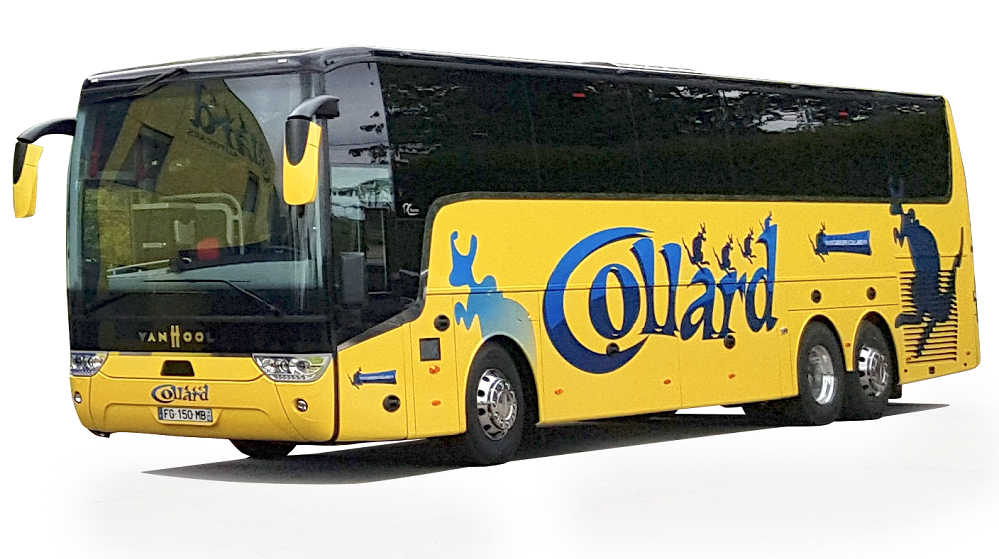 VOYAGES COLLARD
15 Place des Martyrs – BP 125
10104 ROMILLY-SUR-SEINE CEDEX
TEL : +33 (0)3.25.24.99.99
Group Manager: Sophie FANDART
TEL : +33 (0)3.25.24.06.64
Email : servicegroupes@groupe-collard.fr